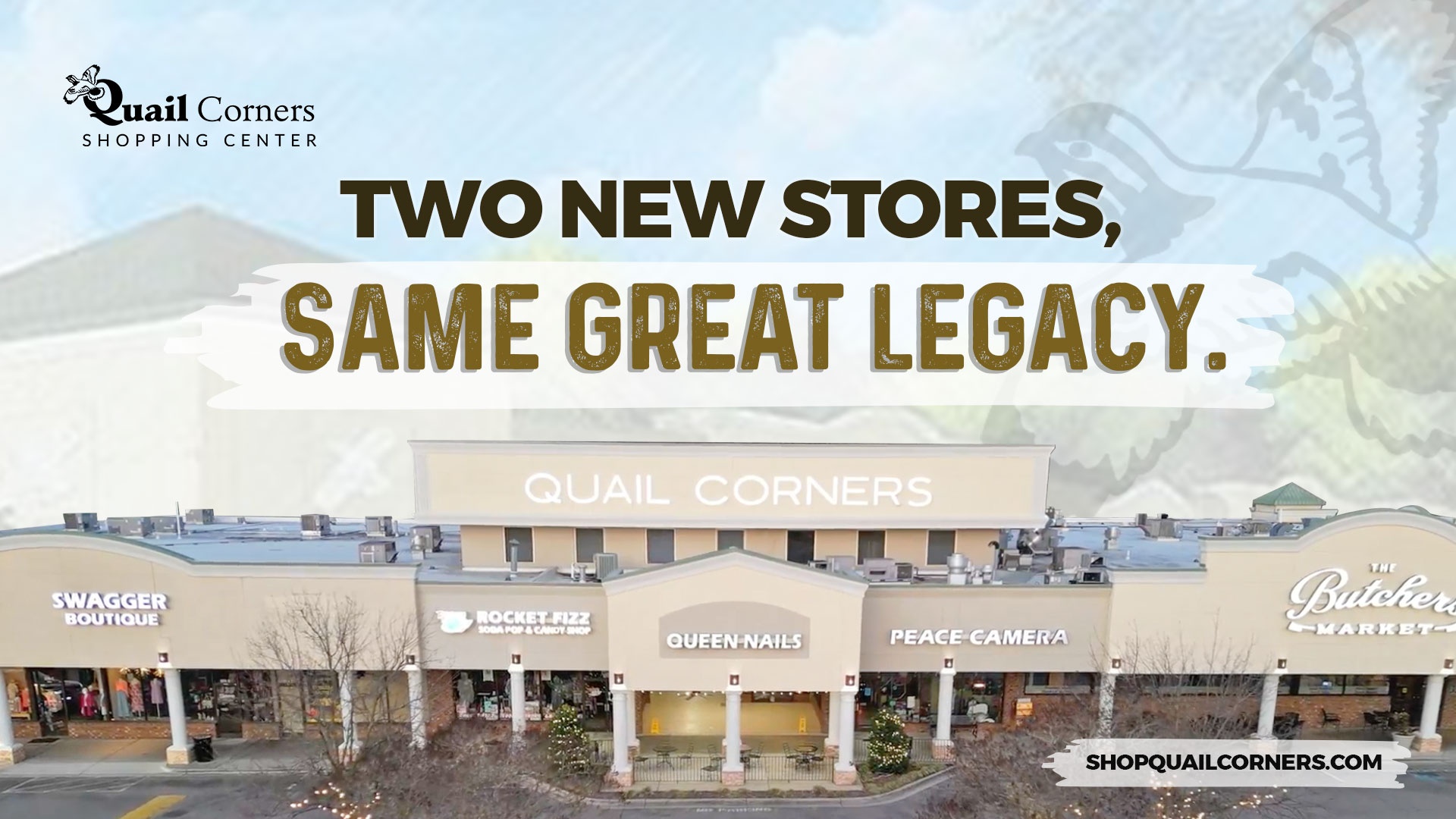 Two New Stores, Same Great Legacy
In a place as timeless as Quail Corners Shopping Center, there are bound to be stores saying goodbye and new ones swiftly filling the gap. Quail Corners Shopping Center has proudly boasted a wide variety of food, shopping, and service options since its inception in the 1970s. From hair services to sit-down restaurants to boutiques, there's something for everyone. Recently, two new restaurants have joined the Quail Corners Shopping Center family: I Heart Mac & Cheese and Burrito Shak. Both of these franchises offer delicious food at reasonable prices, a combination sure to keep customers coming back for more.
From the beginning, Quail Corners Shopping Center has taken pride in hosting some of the best restaurants and stores in the Raleigh area. From Big Eds to Swagger Boutique, everyone loves taking a visit to this shopping center. However, one of the most significant aspects of Quail Corners Shopping Center is its legacy centered around family. The visionary founder, Dan Austin Sr., dreamt of a place where families could gather and enjoy an afternoon together. He also aspired to provide a good life for his own family, and the merging of these two dreams gave birth to Quail Corners Shopping Center.
So, what's new at Quail Corners Shopping Center?
Burrito Shak boasts a menu that is Quick, Crafted, and Coastal, making it your new favorite destination for burritos, tacos, and everything in between. Customers can choose from vegetarian, pescatarian, and traditional protein options, along with an array of house-made salsas created daily. If you're craving well-priced tacos with a twist, make a stop at Burrito Shak and find an inviting environment and the flavor-filled tacos of your dreams.
I Heart Mac & Cheese is another franchise offering a delightful menu and a fun-filled environment. With gluten-free and vegan options, everyone can enjoy a bowl of mac and cheese that transports you back to the good ol' days. I Heart Mac & Cheese provides both signature mac and cheese bowls and build-your-own-bowl options, allowing customers to be as adventurous or straightforward as they prefer. Everyone loves a delicious bowl of mac and cheese, and I Heart Mac & Cheese has elevated this classic dish to an exciting new level.
Visit today to enjoy these delightful new additions or come back to a favorite. Whether you're seeking a nostalgic meal or a stylish outfit, Quail Corners Shopping Center is where tradition seamlessly meets the new. So, no matter what you're searching for, satisfaction is guaranteed.