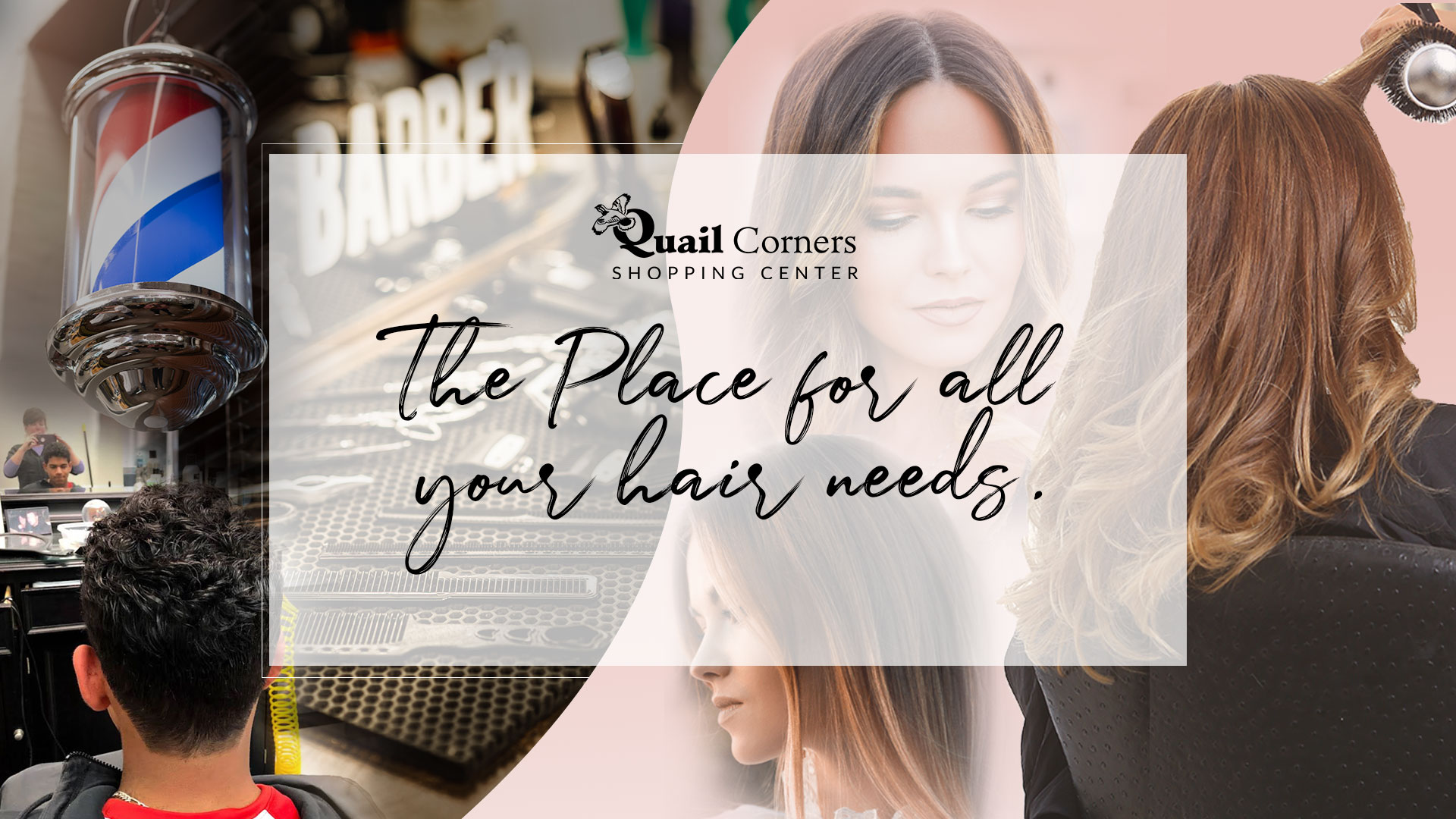 The Place for All Your Hair Needs
Is your hair looking boring instead of fabulous? Are you longing for a thrilling change that will leave you with a renewed sense of confidence? Look no further than Quail Corners Shopping Center, a haven of possibilities for your hair transformation needs. Here, you'll discover many options, with a barber shop, two salons, and a professional hairstyling business, all dedicated to making your hair dreams a reality.
Step into Quail Corners Barber Shop and Styling, where the talented barbers are ready to deliver the perfect haircut that is tailored precisely to your desires. Their commitment goes beyond mere hairstyling; they strive to provide their clients with an exceptional experience, ensuring that you not only walk away with a fantastic hairstyle but also enjoy engaging conversations. Conveniently open from 8 am to 5:30 pm Tuesday through Friday and 8 am to 2 pm on Saturdays, Quail Corners Barber Shop and Styling caters to your busy schedule. Give them a call today to schedule an appointment, and you can practically guarantee that you'll have discovered your new go-to place for all your hair-cutting needs.
If you're yearning for a complete hair transformation that will leave you feeling like your true self, look no further than Total Hair Salon, also located within Quail Corners Shopping Center. Established in 1986 by the visionary founder Charles Powell, this iconic salon boasts an extraordinary team of stylists who possess an unwavering passion for helping clients unlock their total hair potential. With their vast knowledge, extensive experience, and an impressive selection of high-quality products, they are dedicated to achieving remarkable results. Take the first step towards your hair's transformation by booking an appointment or reaching out to their stylists through their website.
Quail Corners Shopping Center also houses Styles by Cathy and AM Styles, providing even more options to revitalize your hair. Whether you're seeking a simple cut or a bold and dramatic makeover, the skilled professionals at Quail Corners Barber Shop and Styling, Total Hair Salon, AM Styles, and Styles by Cathy are eager to bring your hair dreams to life. With their expertise and dedication, they will craft a stunning hairstyle that perfectly reflects your unique personality and style.
Don't wait any longer—take the leap and embark on your hair journey today! Quail Corners Shopping Center offers an abundance of possibilities, ensuring that you'll find the perfect fit for your desired hair transformation. Whether you're looking for a quick refresh or a complete reinvention, trust in the skilled professionals at Quail Corners Shopping Center to deliver an experience that surpasses your expectations.