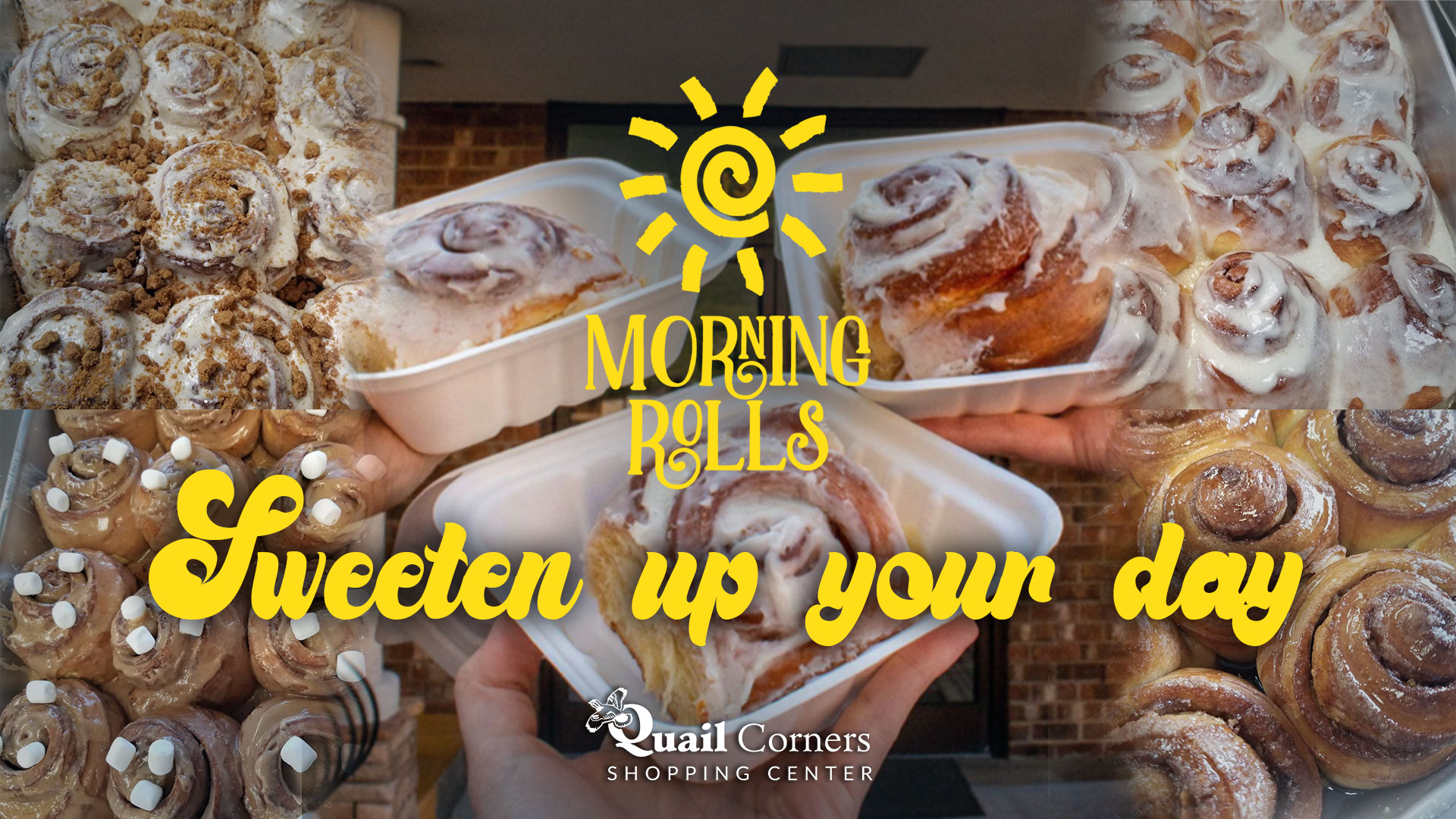 Sweeten Up Your Day
Close your eyes and imagine the best cinnamon bun you've ever had. Picture the sweet icing dripping off the bun, the perfectly textured roll melting in your mouth, and the warm fragrance wafting into your nose. If this sounds like the perfect treat for you, then look no further than Morning Rolls. Located in Quail Corners Shopping Center, Morning Rolls is a restaurant dedicated to serving guests delicious rolls with exceptional customer service. And if you prefer savory foods over sweet ones, don't worry. Morning Rolls has got you covered with its delectable sandwiches and tater tots. Whether you stop by for breakfast or lunch, you're bound to find something that will make you exclaim, "I can ROLL with that!"
Cinnamon rolls have never been so mouthwatering. These amazing treats are made from a proprietary recipe and crafted with love that you can practically taste. With their sweet icing, melt-in-your-mouth bread, and perfect portion size, you'll find yourself craving one every single day. And if you're in the mood for something beyond a classic cinnamon roll, Morning Rolls has just the treat for you. With a flavor of the month, you'll never get bored with Morning Rolls' perfect cinnamon rolls. Some favorite flavors include Abuelita's Hot Chocolate, Strawberry Shortcake, Peach Brown Sugar, and Caramel Apple. Stop in for a classic cinnamon roll, and keep returning for these exciting varieties.
If you're looking for something more nutritious, Morning Rolls also offers an array of amazing sandwiches made on Hawaiian Rolls. Their breakfast sandwiches include egg and cheese, as well as country ham, egg, and cheese. For burger lovers, Morning Rolls serves brisket burgers and black bean burgers, and you can also find house-made chicken salad sandwiches and BLTs. Morning Rolls is dedicated to offering meatless options! And pair any of these entrees with their perfectly crispy tater tots and ketchup, and you're in for a lunch experience that will keep you coming back.
Morning Rolls is open from 7 am to 2 pm every day of the week, so make sure to visit and enjoy rolls that will leave you with a big smile on your face. Morning Rolls understands the disappointment that comes with subpar cinnamon rolls and sandwiches, and they strive to ensure that you won't have that experience with them. The passion and care poured into these rolls are unmistakable, so come on in and treat yourself to one (or two) today!