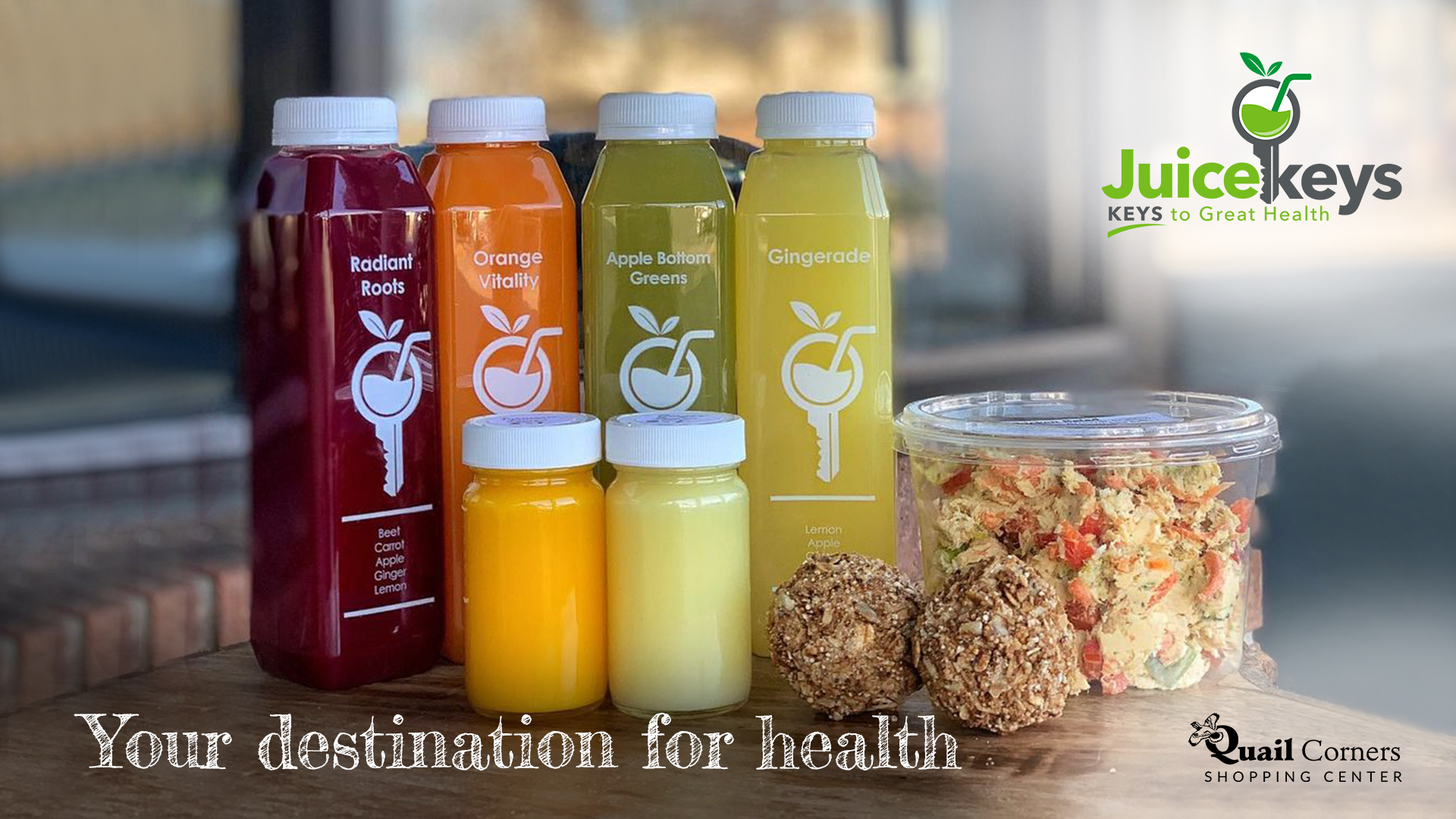 Your Destination for Health
Summer is the perfect season to revisit those New Year's resolutions and reevaluate your health goals. However, the process can feel overwhelming at times. What you need is a trusted source of information and passionate individuals who genuinely care about helping you achieve your best health. And if that sounds like exactly what you need this summer, then look no further than Juicekeys - your ultimate destination for unlocking the keys to a healthier lifestyle.
Whether you're eager to try a revitalizing juice cleanse or simply crave a nutritious smoothie, Juicekeys has got you covered. Chris and Kelly, the iconic sibling duo behind Juicekeys, have meticulously formulated and packaged an array of health-boosting foods and drinks that will easily become your next favorites. Chris, a business-savvy veteran, is dedicated to delivering top-notch service and creating a remarkable experience for customers and employees alike. Meanwhile, Kelly, the health expert, crafts each recipe with love and expertise. Together, they share an unwavering passion for the vital role that food plays in attaining lasting health. That's why Juicekeys avoids gluten, soy, and non-organic products, ensuring that every sip you take is a step towards nourishing your body and mind.
But Juicekeys doesn't stop at delicious beverages. They also offer a wonderful assortment of food options that are sure to satisfy your cravings. Indulge in their avocado toast or savor their chicken salad. For those with a sweet tooth, their Fudge Fuel and Energy Balls are absolute must-tries. And let's not forget about their incredible power bowls, bursting with flavor and refreshing goodness. Packed with protein, these bowls are guaranteed to leave you feeling nourished, energized, and completely satisfied.
While food undoubtedly plays a significant role in our overall well-being, it's often challenging to obtain all the necessary nutrients solely through diet alone. That's where Juicekeys' Key to Care line comes in. This thoughtfully crafted collection features a range of supplements designed to fill the gaps and support your health journey. Whether you're seeking enhanced digestion with Digest Well, restful sleep with Sleep Well, or improved respiratory health with Breathe Well, Juicekeys has precisely what you need to propel you towards better health and vitality.
This summer, make a commitment to prioritize your health and discover the transformative power of Juicekeys. With their unparalleled expertise, dedication to quality ingredients, and a genuine desire to help you thrive, Juicekeys is your ultimate partner in achieving optimal well-being.