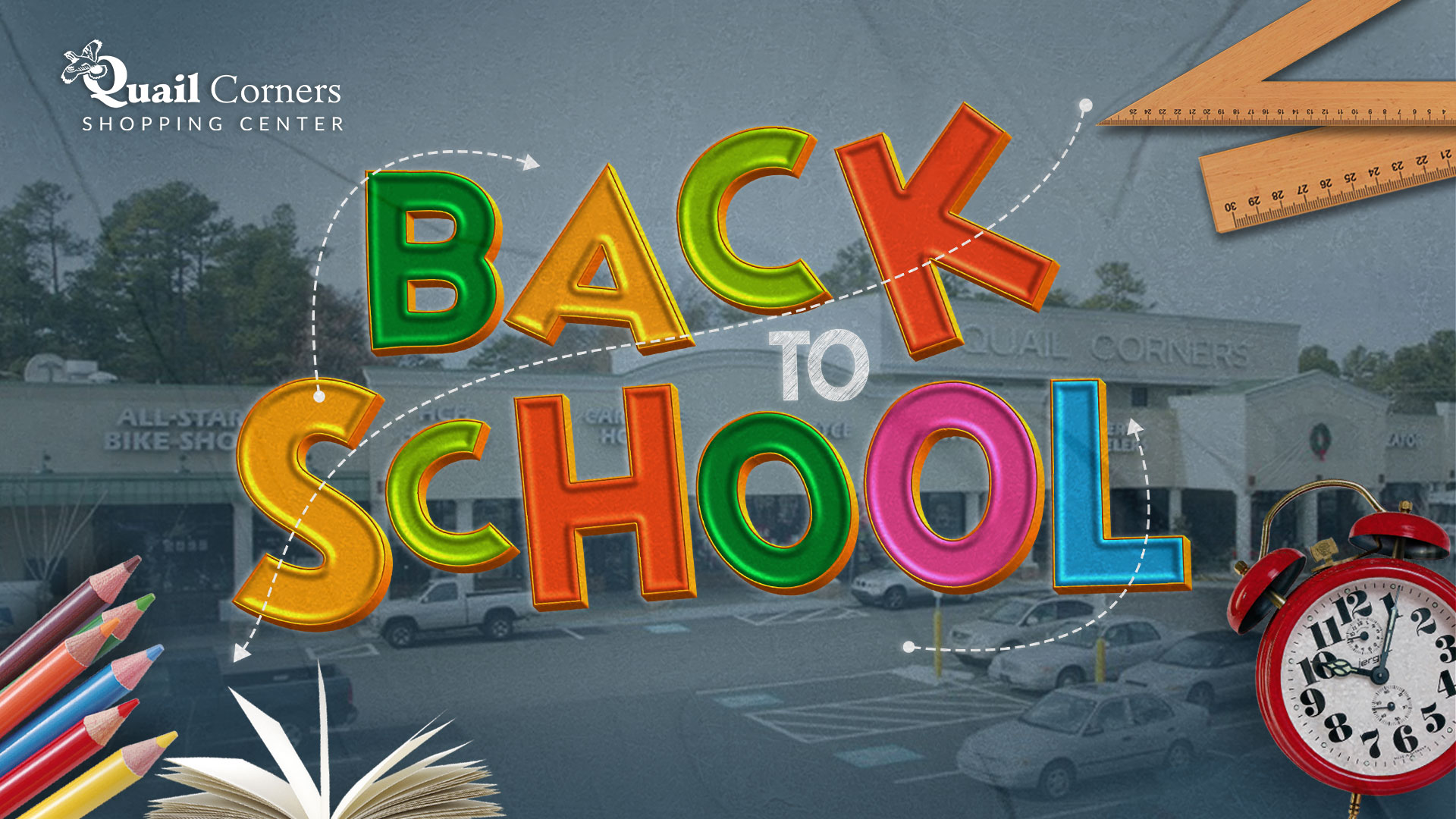 Back-to-School with Quail Corners
It's August, and that means the back-to-school season is upon us. Getting ready for the beginning of a new school year often includes lots of shopping, mental preparation, and long days packing in last-minute summer fun. But whether you start early for back-to-school prep or prefer to procrastinate on your errands, you should make sure to prioritize giving yourself a much-needed break. And what better place to stop in and take a breather than Quail Corners Shopping Center? Here are a few places you'll be glad to visit after a long day of errands.
If you're someone who craves a delicious, home-style meal on long days, you'll definitely want to stop into Big Ed's. Founded in 1958, Big Ed's specializes in hearty, southern cooking. Now expanded to three storefronts, this restaurant has served Raleighites well over the years. You can find delicious pancakes, omelets, sandwiches, burgers, and a variety of other delicious foods on the menu to satisfy your intense hunger. And don't forget to order the sweet tea or brewed coffee while you're there. If you need comfort food during an exhausting day, Big Ed's is sure to meet your need.
If you need some quick energy rather than a sit-down meal, pull into the Deja Brew's drive-thru or go in-store for a reenergizing treat. Locally owned and operated since 2009, Deja Brew is a staple in the area and loves crafting delicious beverages for its customers. With a variety of roasted coffees, specialty drinks, and locally made pastries, Deja Brew is the place for you. Seriously, you won't regret stopping in.
And if you really just need to take an hour or so to yourself, why not stop into YoBa Studio for a relaxing and motivating fitness class? With yoga and barre options available, YoBa Studio classes are sure to help you feel your best in the middle of a chaotic season. YoBa Studio is Raleigh's first infrared heated studio, but don't worry; they have heated and non-heated class options.
No matter how you're feeling about the start of a new school year, Quail Corners Shopping Center is the place for you to take a few minutes for yourself. After experiencing the wonderful food, people, and opportunities, you'll keep coming back for more. This back-to-school season, the businesses of Quail Corners Shopping Center are here for YOU. So stop in any day for a great, refreshing experience that will help you be your best self.